ABOSS.NL> Advies

Architectural drawings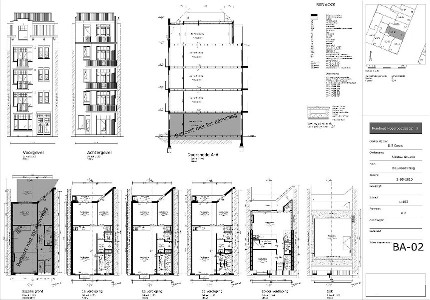 Construction calculations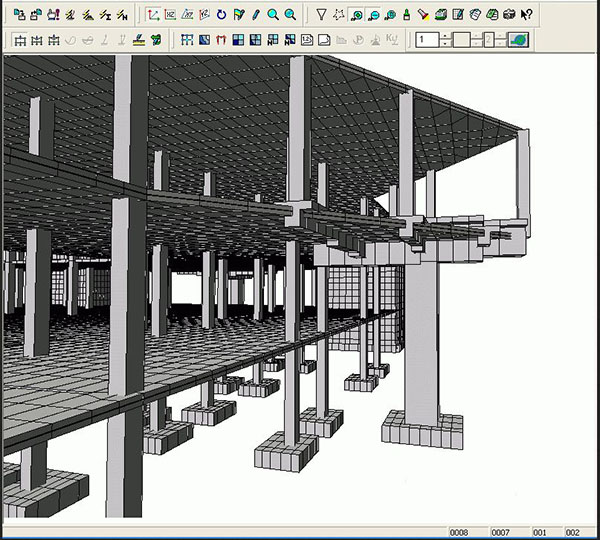 Split drawings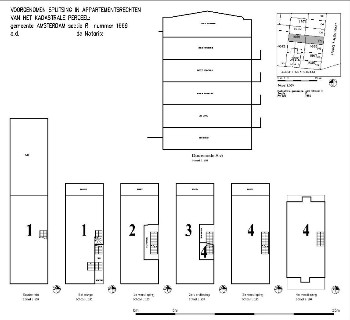 Evacuation plan Vluchtplan
Ventilation calculation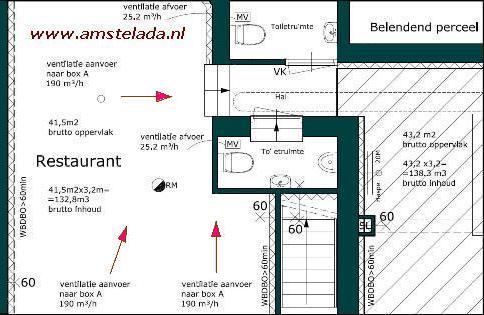 Daylight calculations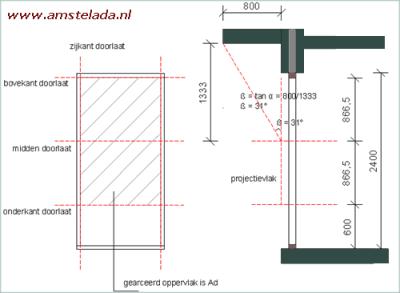 Demolition plan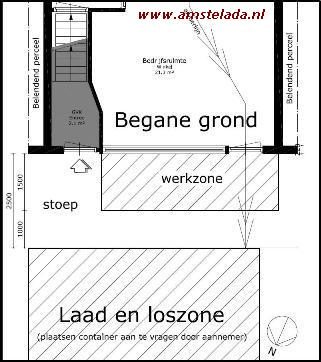 Sewerage plan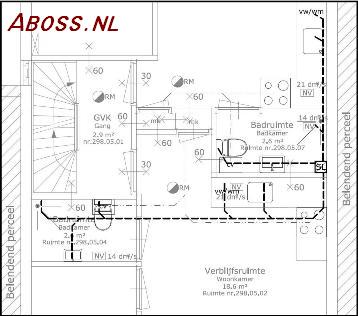 Electricity plan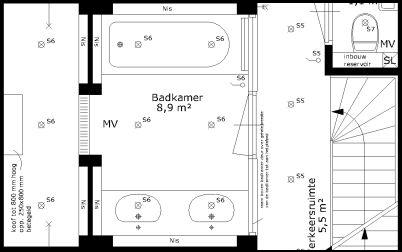 Cadastral plan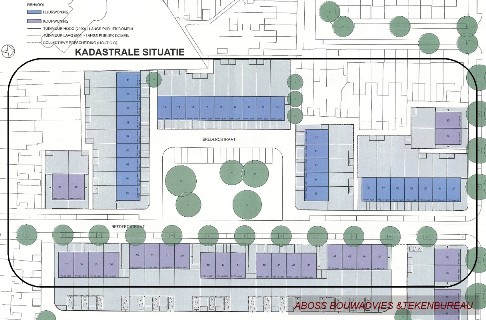 Fire safety drawings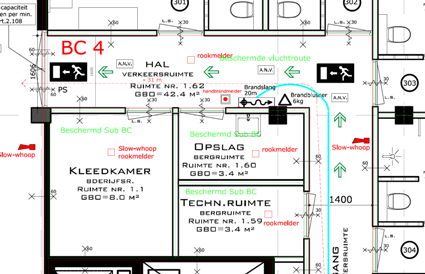 Fire prevention plan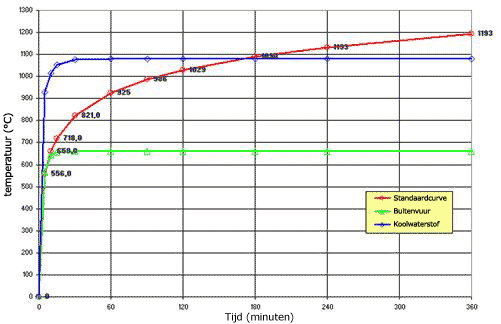 Interior design
Request facade advertising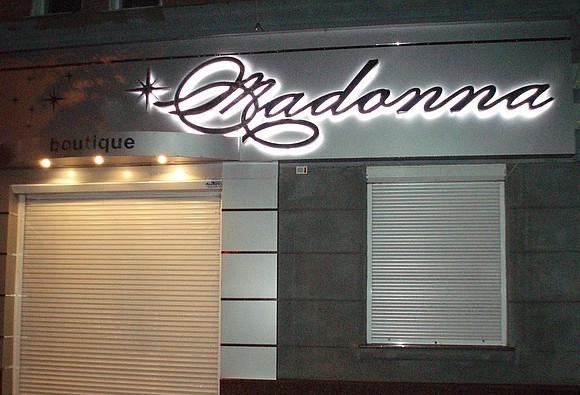 3D Visualisation Facade
3D Visualisation Bakker
3D Visualisatie Snackbar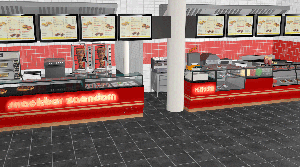 3D Visualisatie Cafe
Garden 3D plan
Construction calculations steel
Construction drawings details
Construction wood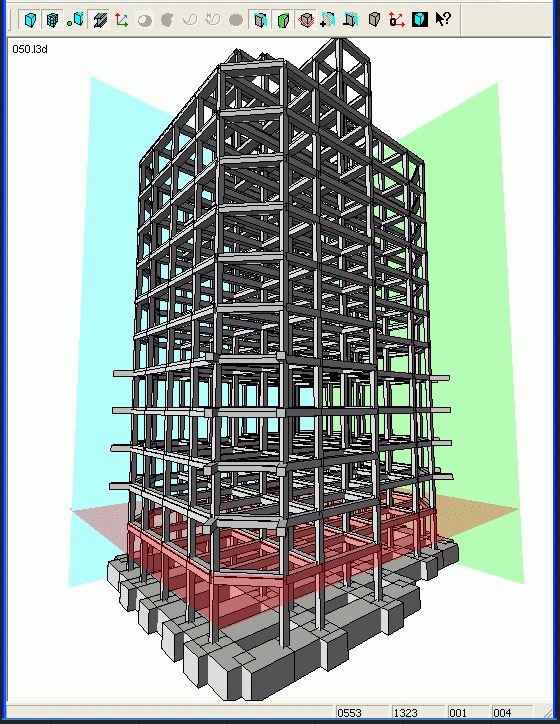 Geluidsisolatie berekeningen
Measuring buildings digitally
Sales Drawings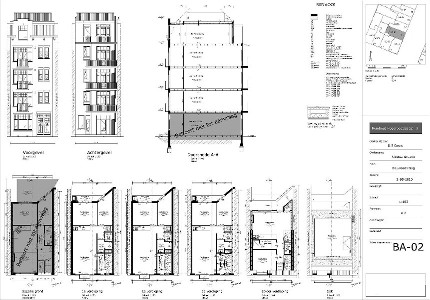 Transformation
Installation Drawings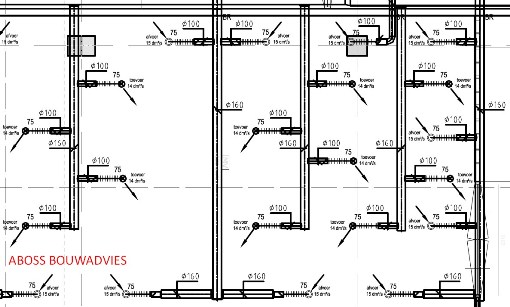 Implementation drawings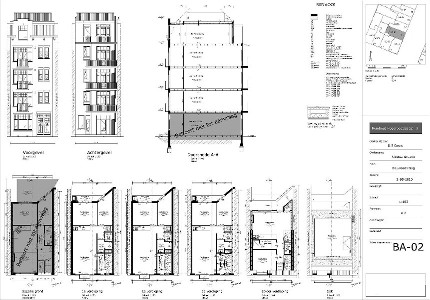 detailing drawings 2D/3D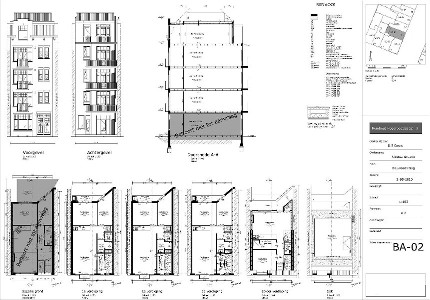 ------------------------------------
Contact:
Aboss bouwkundig advies & tekenbureau
Amsterdam
Insulindeweg 649, 1095EA

Tel: +31-(0)624246268
Links
Reclame
Environmental permit - Omgevingsvergunning.
The building permit is an environmental permit.
Since 1 October 2010, the General Provisions Environmental Law Act (Wabo) has come into effect.
More than 25 permits in the field of construction,
housing, space and environment replaced by one new permit: environmental permit:omgevingsvergunning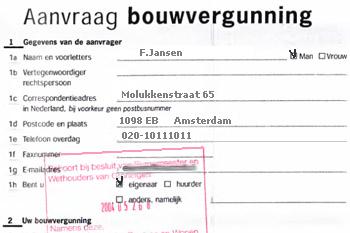 .
These permits used to be called: building permit, demolition permit or felling permit.

Aboss building advice can help you with the required documents / attachments.

~ building environmental permit
~ division permit
~ demolition permit
~ felling permit
~ construction permit
~ outdoor advertising license
~ monument permit
~ dormer window or skylight
~ roof construction
~ roof terrace
~ internal change (such as demolishing a load-bearing wall)
~ construction or extension to your property
~ replacing windows or other facade changes
~ mounting advertising on the facade
~ place the installation on the roof (for example air conditioning or stainless steel drain)
~ installing solar panels
~ alteration to a monument
~ foundation repair,
~ create basement,
~ basement Egress windows,

Fees - Leges
How much does a building permit or environmental permit cost?

The costs of the environmental permit can be found in the legestabel 2021 omgevingsvergunning.
These are reviewed every year.
Please note: costs are not charged for every environmental permit.
The method of payment may differ per district. Look in the district finder for the payment method per district.
Please note: the Centrum, Oost, Noord and Nieuw-West districts charge different fees for some products.
Look in the district finder for the fees of these districts. Withdraw application, money back?
Does your application fall within the regular procedure (of eight weeks) and you withdraw it within three weeks?
Then you can get a part of the fees back.

How long is a building permit valid?

A granted building permit is valid indefinitely.
In some cases, a granted building permit can be revoked,
if no construction activities have taken place for a period of 26 weeks.

Environmental permit - Omgevingsvergunning.
How long does it take to apply for a building permit?

The decision on the application for an environmental permit takes 8 weeks (regular procedure) or 26 weeks (extended procedure).
The extended procedure applies to the following applications:
~ applications in the context of particularly fire-safe use of structures (former user permit).
~ applications to start a business or enterprise with environmental consequences (former environmental permit).
~ applications where you want to deviate from the zoning plan.
~ requests for changes to a national monument.
Do some activities fall under the procedure of 26 weeks when applying for an environmental permit?
In that case, that period applies to the entire application. Please note: a phased application takes longer because the two phases are separate
a decision must be made. Are you in doubt about whether or not to apply in phases? Then consult with the city district.
Extension: The district may extend the terms of 8 weeks (ordinary procedure) and 26 weeks (extended procedure).
extend once for 6 weeks. She must have a valid reason for this; for example because an advisory body,
like the fire brigade, needs more time for his advice.
Suspension: Has your permit application not been completed correctly or are annexes missing?
Then the district will ask you in a letter to complete it. In this letter, the municipality also states: how much time you get for this.
The decision period ends the moment the municipality asks you to do so; this is called suspension.
If you do not submit missing appendices on time, the municipality will not process your application and you will not receive a permit.
The municipality will inform you in writing if it extends the decision period or suspends the decision.
Delayed decision: If the municipality does not decide in time about an application in the regular procedure (eight weeks),
you will receive the permit by operation of law. That is to say: the law determines that you will receive the permit.
If the municipality does not decide in time about your application in the extended procedure (of 26 weeks),
you can receive compensation (mandatory payment).

Do you need help with an environmental permit application? We can help you. Feel free to contact us.
Building application, building advice, architectural drawings and etc.
Submit a planning application for a renovation or new construction.
Can't figure it out with the architectural drawings? Or you simply need architectural drawings for a project.
Then feel free to call us.
District: Noord-Holland, Amsterdam.


Architectural drawings and construction calculations.
Architectural drawings and construction calculations.
We provide Architectural drawings and construction calculations at every stage of the building process.
Design drawings, building application drawings, Architectural drawings and construction calculations.
Design drawings, building application drawings, split drawings, specification drawings, working drawings,
architectural details and everything else needed for a successful construction project.
Submit a building application for a renovation or a new construction we do that for you. Advice and guidance.
We specialize in all-round architectual drawings.
If you have representative drawings for (rental) homes, for example sales drawings.
Drawing of houses that have not yet been digitized.
Or if you don't even have drawings of, for example, houses and
which has yet to be fully measured and digitally drawn.

"All kinds of small adjustments in homes and / or utilitarian buildings that need to be drawn,
and/or a planning application is required. Signs of dormer, awning, extension,
renovation of attic, bathroom, holiday home or garden house and etc.

In addition, we can assist you with advice, calculations,
construction supervision and convincing presentations.
Rechtsverhouding opdrachtgever – architect, ingenieur en adviseur DNR 2011
-----------------------------
Aboss Bouwadvies & Tekenbureau B.V.
Bouwkundige Ingenieurs en Constructeurs te Amsterdam





























Dienst Millieu Gemeente Amsterdam

We deliver the drawings within 2-3 days as standard.
Are you in a hurry!? Then use
our urgent service; 7 days per week.
All-round Bouwkundig tekenwerk

#3D design service,
#amsterdam, #arhitect , #architect,
#architect firms, #architect office services, #architect services,
#Architects, #architectural construction, #architectural designer,
#architectural drawing, #architectural plans,
#architectural services, #architecture planning,
#Building construction, #building design,
#building extensions, #building projects ,
#Building regulation submissions, #construction,
#consultations, #design, #designing,
#Detail design, #development, #drafting ,
#drawing service, #drawing services, #Drawing services,
#extending home, #full architectural services, #house architect,
#house extensions, #ideal planning permissions,
#individual Houses, #Interior design,
#landscape architect, #Measured surveys,
#organizing, #permission extension, #planning,
#planning advice, #planning consultant, #planning drawings,
#planning permission, #property, #property development,
#scale drawings, #Space planning services,
#structural design , #architects,
#building plan, #construction, #construction design,
#planning application, #planning permission, #plans,
#property developer, #rawings, #residential,
#constructor architect, #construction calculations,
#calculations steel beam, #calculations steel column,
#building plan permissions, #construction permission,
#home construction, #extention drawings,
#extention calculations, #building fundation drawings,
#roof drawings, #roof beam calculations,
#steel beam calculations,